The Rolls-Royce Cullinan is the kind of vehicle where you never forget the moment you first drive it, Rolls-Royce has entered the SUV class with the all-new 2019 Cullinan, an ultra-luxury, off-road-capable vehicle. You have a chance with Be VIP for luxury car rental in Dubai to drive it and you will find a lot to love along with a few things.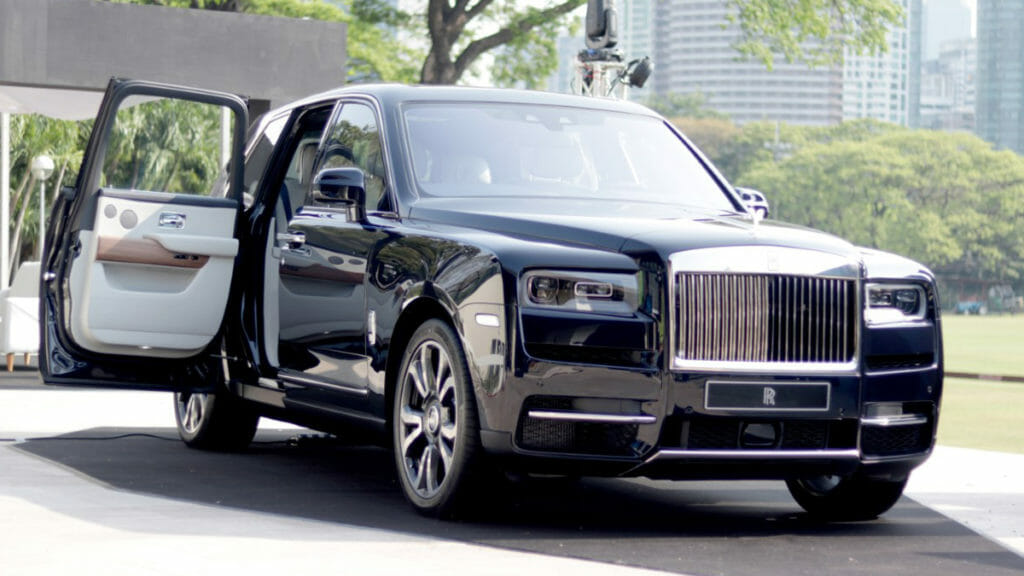 The 2019 Rolls-Royce Cullinan embodies everything Be VIP clients come to expect in our fleet of luxury car rental from an ultra-premium luxury vehicle, with a stately appearance, impeccable interior, and all of the trappings that the super wealthy desire. Its structure reworks the so-called 'Pure of Luxury' same like Phantom.
We're talking a modular of aluminum spaceframe, that can support all designs is a far better way of meet Rolls-Royce's uncompromising requirements, with castings in each corner and extrusions in between, reconfigured here into a form that sits higher and shorter than other rolls Royce cars in Be VIP Fleet of luxury car rental, with a split tail-gate added for the necessary versatility. The new chassis is 30 per cent stiffer than the previous one, an improvement that helps the transition to super-sized 4×4.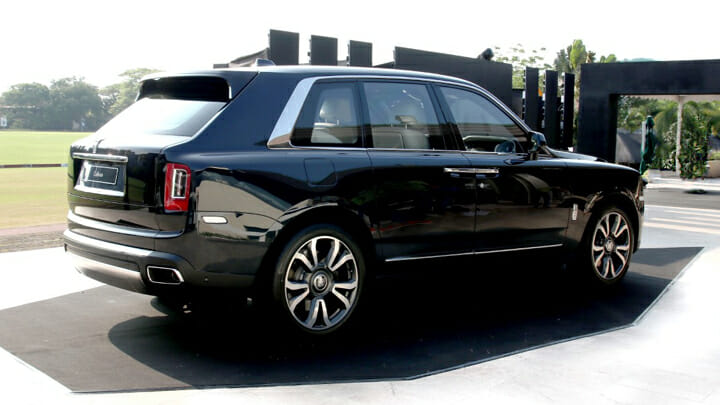 Even with a four-wheel steering system, the Cullinan carries itself with a heaviness that communicates its preference for a more comfortable pace. Want a sporty six-figure super-luxury SUV? Get a Bentley Bentayga.
The Rolls-Royce Cullinan the ones with individual rear seats even have rear LCD screens and trays that pop out electrically, and a compartment between the seats for a chilled "drinks" set with glasses. The boot is huge, with a two-piece split-opening power tailgate and all sorts of optional storage accessories, and it is offered in the following submodules: Cullinan SUV. Available styles include 4dr SUV AWD (6.8L 12cyl Turbo 8A). The 2019 Rolls Royce Cullinan comes with all-wheel drive. Available transmissions include: 8-speed shift able automatic.