Ferrari 812 Superfast – 211mph
The Ferrari 812 Superfast is the latest of Ferrari's super-GTs. 789 horsepower and 529 lb-ft of torque through a 7-speed dual-clutch automatic gearbox ensure potent performance.
With a claimed top speed of 211 mph, the name 812 Superfast Ferrari's most ballistic GT car in the Be VIP fleet of sports car for rent in Dubai. At the front axle, the standard fenders have been replaced by a wide body set adding 7 cm (2.8 in.) of width to the Superfast to give it a more powerful presence on the road
The interior of the Ferrari 812 Superfast has been revisited in line with the more extreme exterior whilst maintaining comfort and space that Ferrari's front-engine Ferrari V12 berlinetta have always offered. The cabin has been given a sportier, more radical look with the main elements seeming to float creating an effect of both thoroughbred racing eagerness and lean elegance. The horizontal dash loops stylishly around the central air vents for a sophisticated look with sporty and ergonomic seats feature alongside the new HMI, including new steering wheel and instrument clusters and the latest infotainment and air-conditioning units.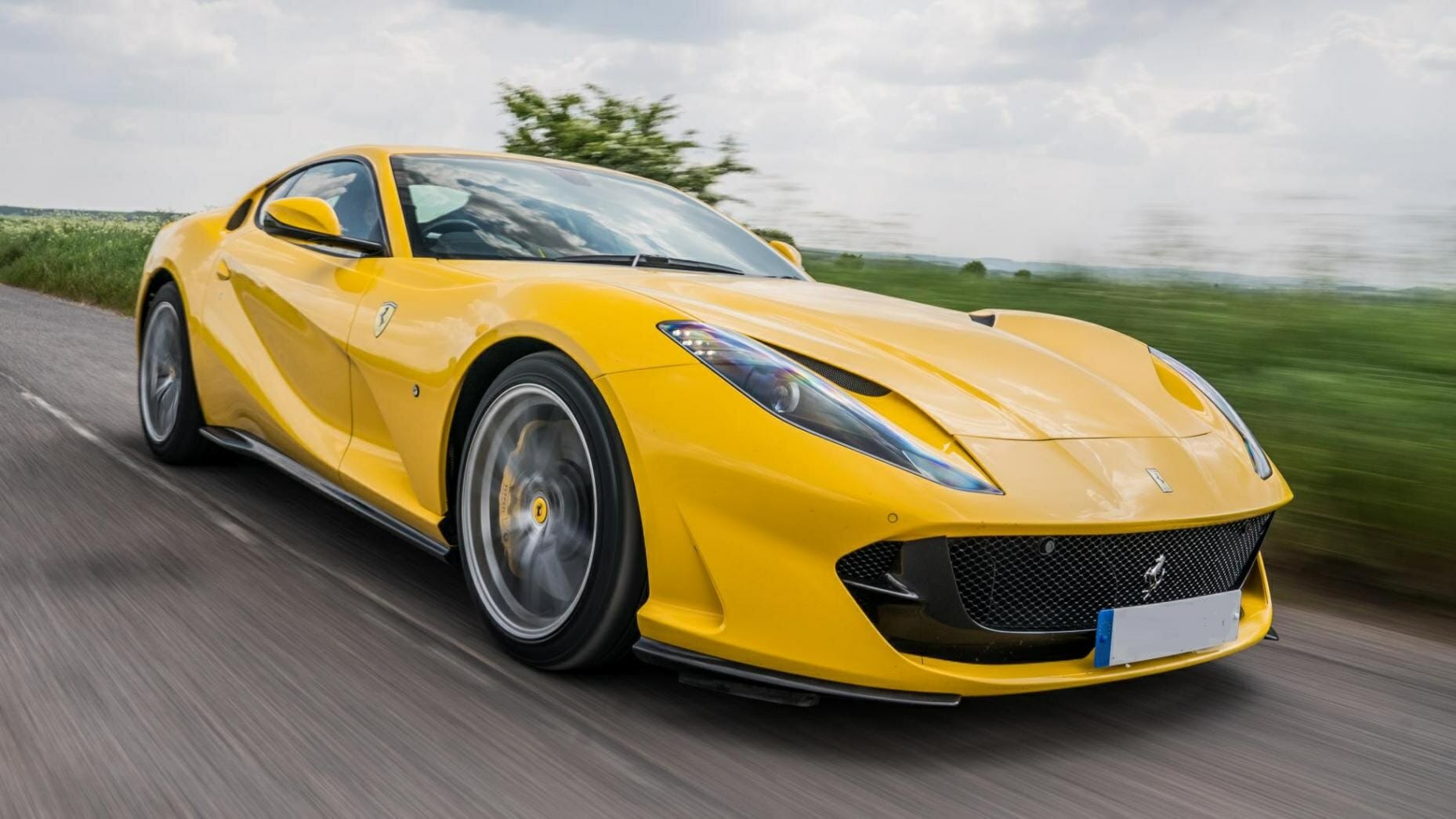 Ferrari GTC4 Lusso – 208mph
The Ferrari GTC4Lusso is the four-seater which hails a major evolution of the sporting Grand Tourer concept by integrating rear-wheel steering with four-wheel drive for the first time.
The Ferrari GTC4 Lusso is a grand tourer wrapped in leather designed to enhance the shared driving experience for both driver and passenger, The Passenger Cockpit was specifically designed to ensure all commands were within easy reach. Like all grand tourers, it gets a touch-screen infotainment system, climate control, power adjustable front seats et al. The three spoke steering wheel gets the typical flurry of switches that can control everything from driving modes, car setup and gear shifts along with Bluetooth telephony.
This is a car designed for the clients of Be VIP for sports car rental in Dubai wanting to experience the pleasure of driving a Ferrari anywhere, anytime, the latest addition to the Ferrari range puts people at the center of a whole new world. The GTC4Lusso was designed to deliver different and entirely surprising emotions.
The GTC4 Lusso is powered by the massive 6.3-litre Ferrari V12 that produces 680bhp of power and 697Nm of torque. Ferrari states that the GTC4Lusso is capable of 0 – 60 mph (97 km/h) in 3.2 seconds and a top speed of 208 mph (335 km/h).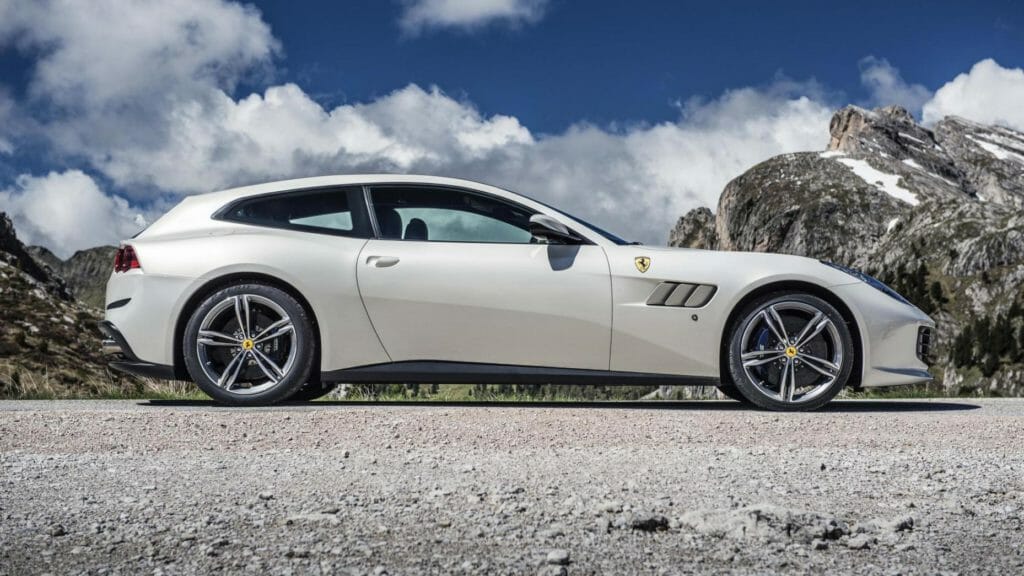 Bentley Continental GT – 207mph
The Bentley Continental GT is as luxurious as a Rolls-Royce but faster and performance like Ferrari are almost to be expected of this car and a lot more fun to drive. It glides as speeds reach illegal levels. There's no drama from the transmission or argument from the engine.
The Bentley Continental GT is a car that's designed to carry its clients of Be VIP for luxury car rental in Dubai across continents in as relaxed a manner as possible. It's fun to drive, quick, comfortable and feels very luxurious inside, the interior is also more spacious than in a Ferrari or Aston Martin. Up front, there's loads of room even if you're tall.
Imagine the momentum a Continental GT is carrying at 207mph, it goes from 0-62mph in 4.2 seconds, Bentley's twin-turbo W12, is fortunately still here; delivering truly mind-bending levels of acceleration, with otherworldly-like smoothness. Horsepower now sits at 626, with 664 lb-ft. of torque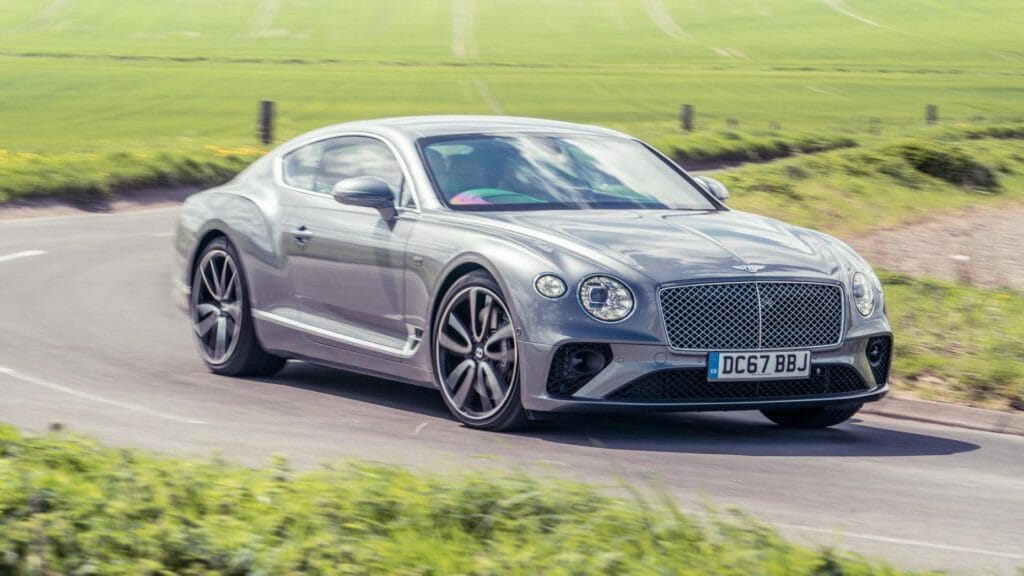 Mercedes-AMG GT C – 197mph
Mercedes-AMG GT C one of the AMG GT family of sports cars rental in Be VIP, offering a mixture of extreme power, smooth styling and all the combined expertise of Mercedes AMG.
The interior is marked by a contrast between variant colors with fully digital instruments and a 10.2-inch display and the center console of the Mercedes-AMG GT makes the interior of the sports car for rent something very special includes a new steering wheel with two touch-sensitive nubs for controlling the information and touch-control buttons on the steering wheel and high-resolution displays set the standard in the segment.
The engine of Mercedes-AMG GT C is a powerhouse, delivering massive power and torque, and therefore huge performance, Mercedes' 4-litre V8 with twin turbocharging is one of the most impressive forced-induction engines with an impressive top speed of 197mph and the GT C power is rated at 549bhp and torque at 502lb ft, The seven-speed dual-clutch gearbox is slung between the rear wheels in a transaxle excellent layout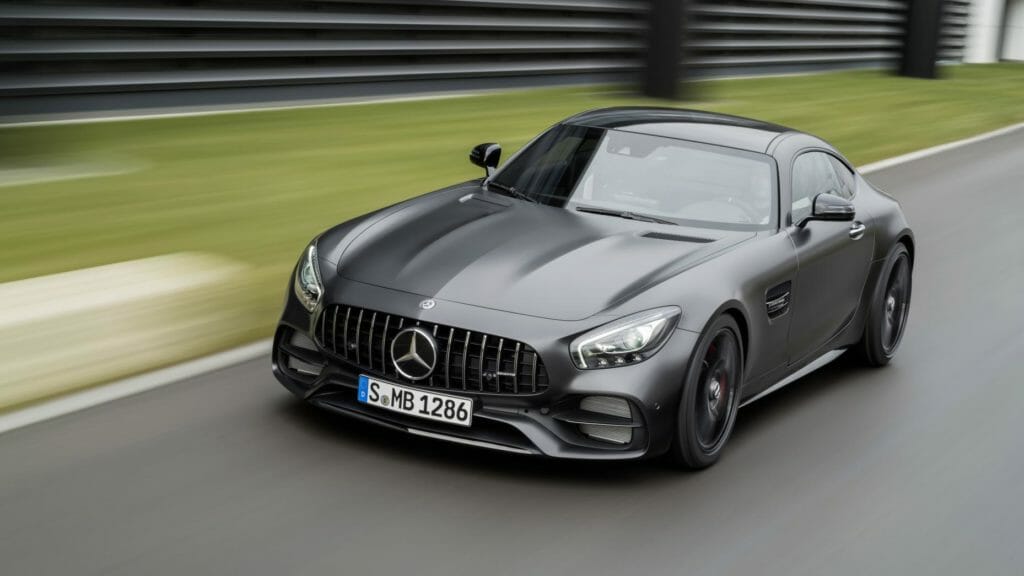 Porsche 911 Carrera S – 191mph
The Porsche 911 Carrera S has shown an amazing resilience to the fashions and the VIP clients of Be VIP for luxury car rental, it comes bigger, faster, quicker, more powerful and yet more efficient with wider front track and wide-hipped curvaceous body shape, draped tightly over a new, largely aluminum platform with more capable chassis and improved dynamics and even a new gearbox.
The cabin of Porsche 911 carrera S offers a big step up over the car it replaces, with a clutter-free dashboard centered on a short, stubby gear lever. The 911 is still a strict 2+2, however. While it's both more dynamic and easier to live with, the rear seats are strictly for kids – and even then you'll have their muddy feet brushing against the supportive and infinitely adjustable front chairs. A big central touchscreen carries pretty comprehensive infotainment and car settings.
There are several driving modes: Normal, Sport and Sport Plus, as well as an individually configurable setting. Sport Plus is only necessary on the track, because Normal and Sport provide all the entertainment you need for the road. If you like the feeling of managing weight transfer then the Normal will be right up your street, The Carrera S is capable of hitting its 191 mph maximum speed in sixth gear with another two left.